Company Profile
Edifice Rx, a healthy building/ indoor environmental quality (IEQ) firm incorporated in 1994, began by addressing Sick Building Syndrome in commercial buildings and has evolved over the past several decades to provide active choices to building occupants and owners that improve occupant health and productivity, diagnose and support building health and performance, and engage occupants in sustainable activities.
Edifice Rx provides services from New York to Washington DC (and beyond), serving Commercial, Healthcare, Education, Multi-family built environments and all building occupant groups.

Our History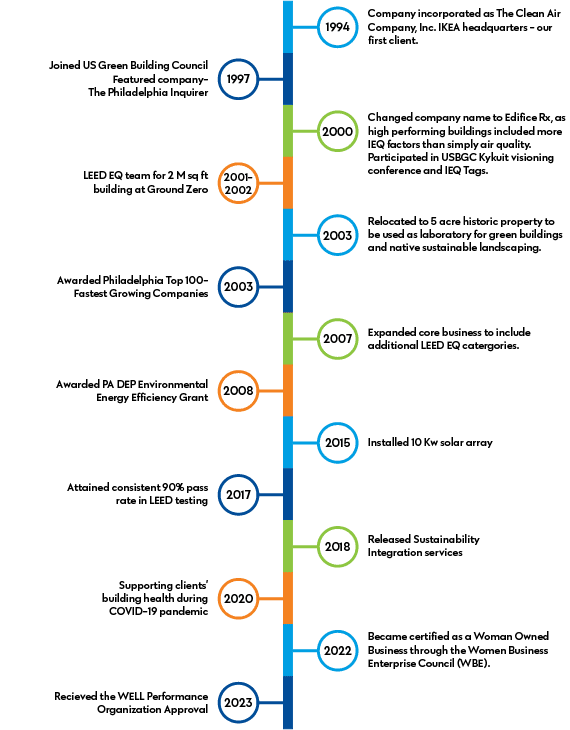 Our Sustainability Story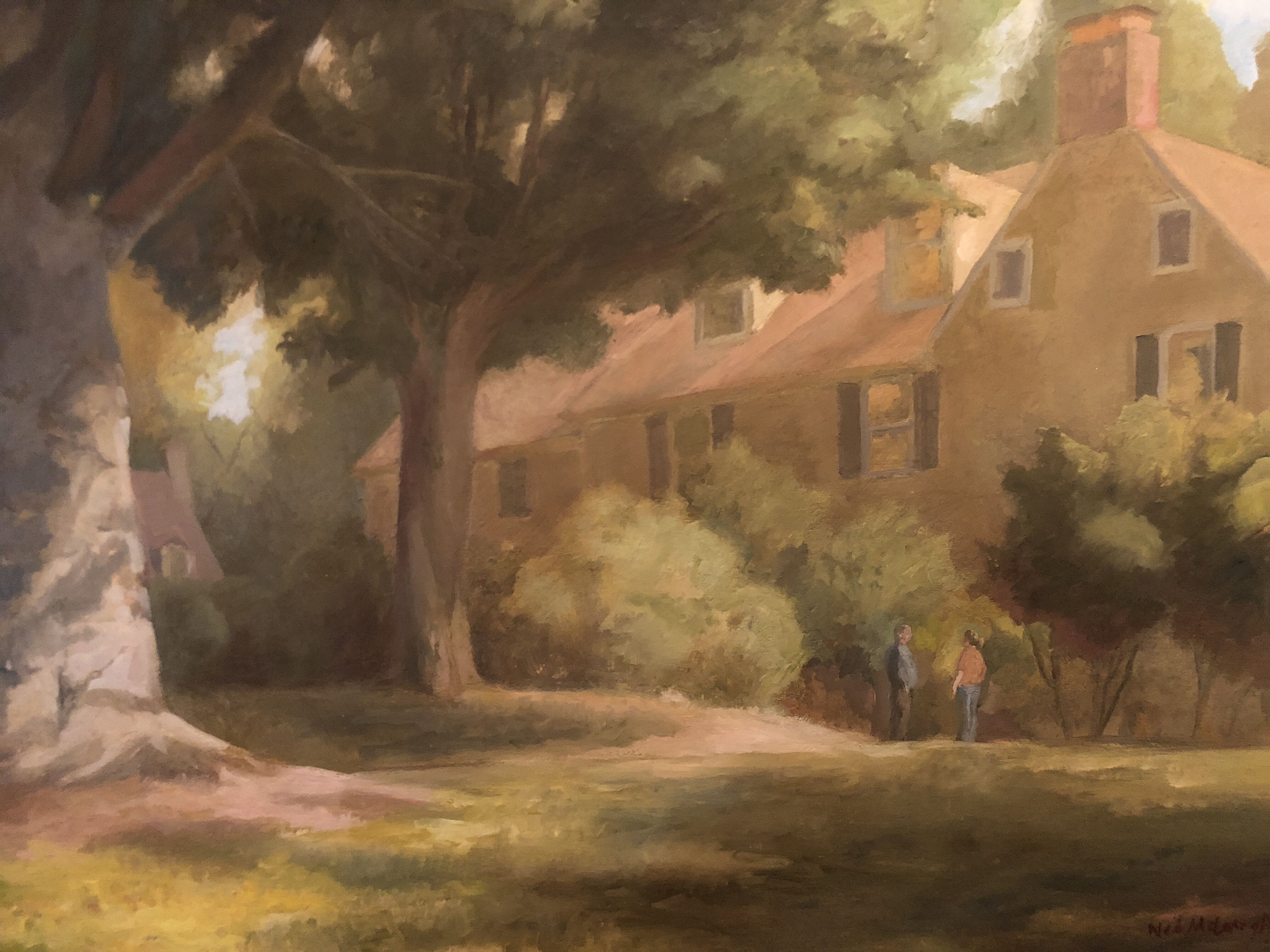 Edifice Rx's office is located on a historic site in Lafayette Hill, Pennsylvania. Generals Lafayette and George Washington met in the main house during the Revolutionary War!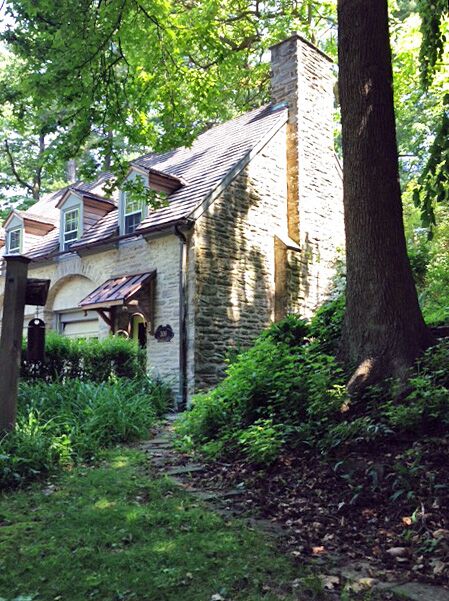 The 1930's carriage house on the Edifice Rx property serves as an example of our continuing work with sustainable interiors.
Features Include:
High Efficiency HVAC System
On-Demand Water Heater
Cellulose Insulation
Spray Foam Insulation-Demilec
Recycled Blue Jean Insulation-Bonded Logic
Solar Light Tubes
Operable Skylights
Quartz Kitchen Counters
Lo-Flow Toilets
Cedar-Shake Roof
Native Plantings
Green Products Hardwood Floor Finish-osmo.com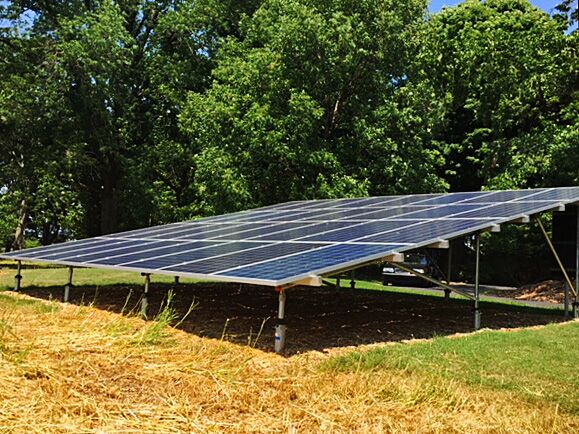 At Edifice Rx we walk the talk! Our 10 kW solar array provides renewable energy and supplemental electricity is 100% wind energy. As a leader in well building practices, we believe that everyone must do what they can to provide a healthy indoor space for their occupants while treading lightly on the environment.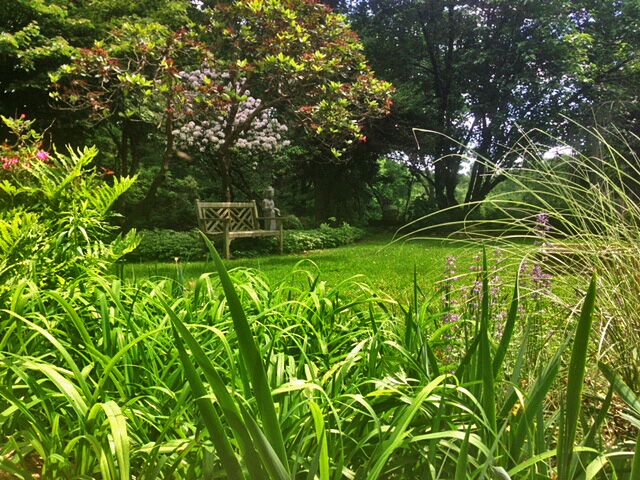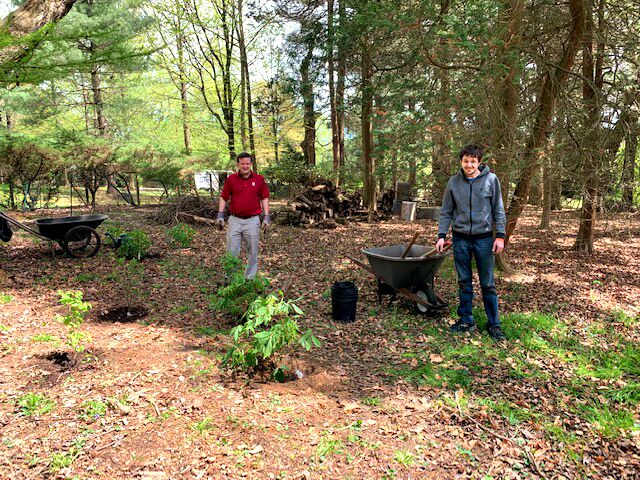 Humans have an innate connection to nature. It is important to integrate various aspects of nature into the built environment to maintain this connection. Native plants, benches and sitting areas, wildlife, and open green space surround the office. Having access to our green surroundings reduces stress and enhances our employee's focus and mental stamina.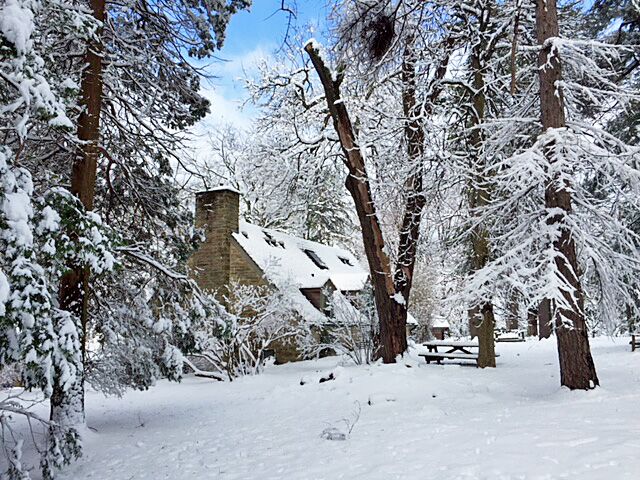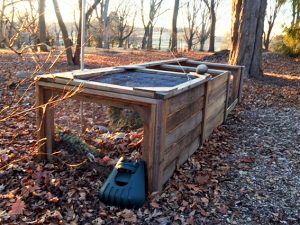 Edifice Rx is going paperless and working on becoming a zero-waste facility. We recycle everything that we can and compost our food remnants. Here is our new composting model that will be used as part of our new Composting Management System service.